Description
It is very suitable for ice fishing, hunting, walking, hiking & snow shoveling, etc.
It helps you maintain balance and stability when walking on icy roads, reducing the risk of slipping.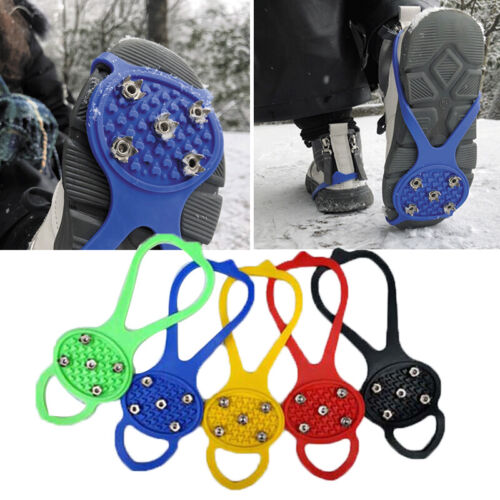 Bruteforce durable & lightweight snow cleats are made as per international standard
With five durable alloy crampons, good protection for use on the ground of snow and ice. Suitable for all kinds of sports shoes, Hiking boots, Casual shoes, and formal shoes.
Payment & Security
Your payment information is processed securely. We do not store credit card details nor have access to your credit card information.