Description
Why choose AutoBall?
AutoBall has been designed as one toy that does all for your Furry Friend. Does your pet need constant attention? AutoBall will eliminate your pet's boredom and loneliness while you're away, giving them the fun and interaction they crave.
Keep your pet active and entertained throughout the day. AutoBall is equipped with 5 different kinds of adjustable LED lights. 5 easy steps to unlock endless fun for your pet. The auto ball is suitable for rolling around and bouncing on all floor surfaces.
Dogs love to play tug of war. Biting down on something and tugging it is a healthy display of their predatory nature. Our Suction Cup Anxiety Reliever is designed with that in mind! The unique design features a soft, rubber ball on one side and a strong suction cup on the other.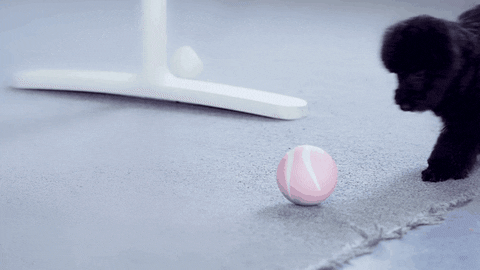 Designed with you in mind our toy is perfect for busy pet owners! Easily attach it to any flat surface like a wall, the side of a cabinet, or the floor.
Payment & Security
Your payment information is processed securely. We do not store credit card details nor have access to your credit card information.