Description
It's a spatula! It's tongs! No, it's two of the most useful kitchen appliances that are handheld and keep you from getting burned all wrapped up in a single, high-tech design. That's true. The 2-in-1 Spatula and Tongs give you two tools in one. You can flip and squeeze foods without having to grab a second utensil.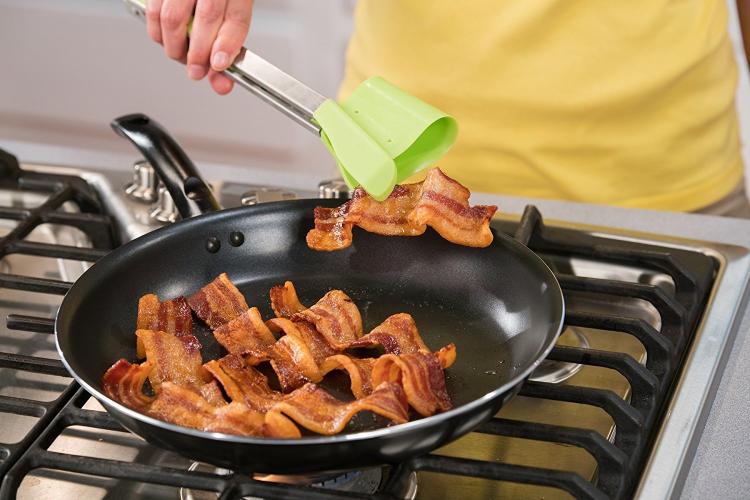 All you need to do is grip the 2-in-1 Spatula and Tongs in one hand. Hold it firmly, but not so tight that your fingers fall asleep because that'll cause you to either mis-flip. And don't squeeze it too hard to ruin that special dish you were making for yourself or someone else and give you a reason to show off your keen and scary kitchen skills.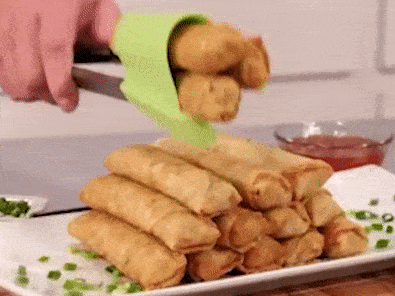 We like Clever Tongs for a couple of reasons. First, it's a combo of two kitchen utensils that work well together as one. Second, it's fun to say you can flip or squeeze something on the stove with one hand. For our money, that makes this a clear winner and a 
product that every kitchen
 should have it. Don't believe us? Try making omelets tomorrow morning with both, a spatula and tongs, but with one hand behind your back. In just five minutes you'll see.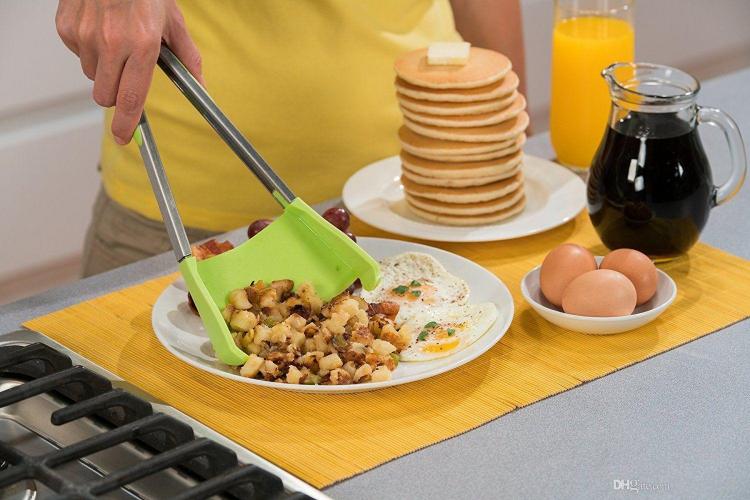 Some of the tricks you'll be able to perform with the 2-in-1 Kitchen Spatula and Tongs are scoop and serve eggs, scoop and fill tacos, flip delicate seafood, grab and serve such items as French fries, asparagus spears and so much more. And clean up is a snap with non-stick stainless steel and silicone materials. This is the one kitchen gadget that'll make you throw away some of the other ones filling up your kitchen…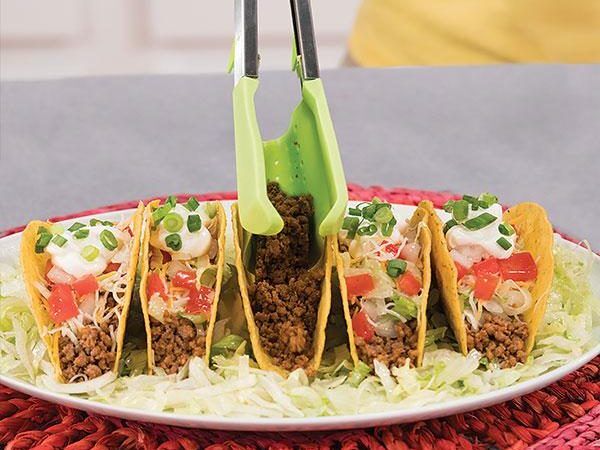 The 2-in-1 Spatula and Tongs are made of a non-stick, heat-resistant commercial kitchen grade, high-tech stainless steel frame with and silicone cradle.
Payment & Security
Your payment information is processed securely. We do not store credit card details nor have access to your credit card information.